It all started on July 31, 2015 with a one-way train ticket to Dudley, we went to purchase a pink hand-painted ice cream van with the vision of using it to deliver tacos to our customers. Over the next 10 months we converted the van into a fully functioning, self-sufficient taco truck.
In April 2016 we had our official inspection from the Environmental Health Officer and were awarded our first five star food and hygiene rating for I Scream Tacos.  After a few months of trading, we were approached by a television company, who were keen to involve us in a new show. We were asked if the TV show could film us whilst we were given opinions, pointers and business advice from one of the country's leading entrepreneurs. Obviously, we said yes!! Over the next 12 months had meetings and lots of very welcomed and wise recommendations directly from Baroness Karren Brady.
The exposure from the TV show and the invaluable advice and business acumen from Karren has opened many doors opened doors for us. Since the start of the business in 2015, we have gone from door to door taco sales to catering for up to 350 guests at corporate events, private parties and weddings too.
Our ethos IS our business. We make authentic home-cooked Mexican street food and serve it from our van, in front of our customers. We specialise in large events and always add our unique personality and quirkiness to every event.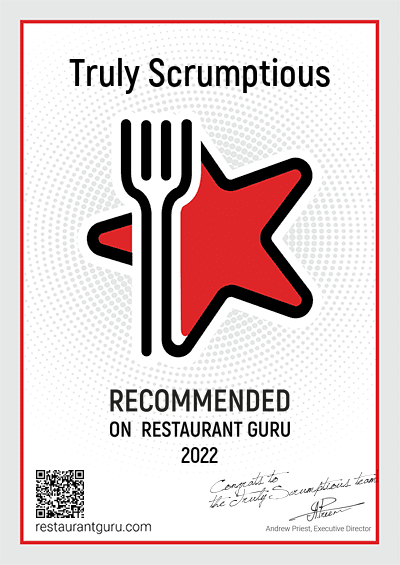 SMITH & WILLIAMSON
"We booked I Scream Taco for a small work event; circa 40 people, after seeing them on the Karen Brady programme 'Give it a Year'
Karen was raving about their service so we decided to give it a go.

We weren't disappointed – Mark and his team were very professional and helpful from the word go, they didn't intrude in the event just got on with the job in hand.  As the event was held on our 4th floor terrace Mark and his team had to transport all his equipment on foot rather than use his Taco van – this wasn't an issue for him at all.
The tacos were very tasty and filling, I've received many compliments with people also commentating that it was nice to have a change from the usual BBQ.  When you book catering from someone you've never used before it's always a worry, however I didn't need to worry as they were fantastic.  Would definitely book them again and would certainly recommend them.
Thanks once again Mark"
YANKEE CANDLE
"We used I Scream Tacos to cater for a fun Mexican themed event which we were running at our offices as a thank you to our staff for their hard work during a particularly busy period.
300 portions were served to all employees, including our Warehouse shifts outside of hours - something not many catering businesses will offer.
The food was great and since Tacos are made of cornmeal and there's no dairy in the fillings, they are a really good option for a large group event since there are none of the common dietary allergens.
Adding to the fiesta atmosphere was the brightly coloured van and the two cheerful guys from I Scream Tacos putting a smile on everyone's faces.
The event was a great success and we'll definitely be looking for any excuse to have them back."

DEAN EDWARDS
"I was introduced to the beautifully citrusy Cochinita Pibil Pork Tacos by Mark when he served it up to me from his converted Ice Cream Van, I fell in love with the shredded slow cooked pork, topped generously with a punchy salsa.
I was at the time working on my book 'Cook Slow' and I immediately knew I had to include a version in the book. Mark was a huge inspiration for me, not only for the recipe and Mark's passion for authentic ingredients but also a lesson out there to anyone chasing their dream.
Make sure you give mark a shout for your catering needs, weddings, parties or just an excuse to take a night off from cooking dinner. His food is delicious and doesn't disappoint on any level."
COMPUTERSHARE
"Fantastic service.
Would highly recommend for any size event; we booked I Scream Tacos for 300 people and I could not fault the service.
All the insurances and regulatory guidance is in place which really helped with the health and safety.
Communication was spot on and the people were very friendly too." LLOYDS BANK
"We had I-Scream Taco cater for our corporate event (100 people), and they were absolutely fantastic.

They came directly to our office a few weeks beforehand so we could taste their menu, and it blew us away (especially the spicy pork taco!)
Service was absolutely top notch, and the guy who runs it is a great character to boot!

Would recommend to anyone looking arrange catering for any outdoor event. 10/10."

OASIS EVENTS
"I Scream Tacos provided food for a private festival party with 350 guests on Saturday 15th June.
They were prompt in response to our initial enquiry, organised, punctual and served good looking, delicious food that all of our guests and staff raved about, at a reasonable price.
We'd be delighted to work with them again in future."
Matt from Zimbabwe/Bristol
"I used I Scream Tacos for my 50th birthday party. I had 60 guests at home, Mark turned up and cooked for them all on demand. Most people went back for seconds!
He was super professional, a really nice guy and great value for money. If you have a function and you want to leave the catering in a safe pair of hands (without the mess and the fuss) - look no further! Thanks Team Scream - outstanding night 👍"
Ben
"Mark was awesome. He stepped in at the last minute when another supplier let us down and we wish we'd chosen to go with him in the first place. Super easy to get along with, absolutely delicious food, and completely stress free. He was one of the best decisions we made for our big day. We'd recommend him to everyone."
Richie
"Mark was an absolute legend - during our special day and in the buildup! The taco's went down an absolute treat. It was the perfect addition to the best days of our lives. Just figuring out when we can book him again!"
Rosie
"IScreamTacos made our night for our 40th birthday party! The most delicious food, seamlessly catering for my gluten and dairy free requirement (I often feel like I have to compromise because of my diet, but not with these tacos!). Mark is also super friendly, professional and honest, what a find and what a cool van! Am already planning when I can next get my taco fix... thank you!"
Issy
"Mark was extremely professional when booking I Scream Taco for an event - the communication was great and the tacos were absolutely delicious and a huge hit at the party. Thanks again!"
A NEW WAY OF LUNCHTIME EATING
Fantastic Tacos brought to your work... At unbelievable prices!
A NEW WAY OF EATING AT HOME
Your Tacos served at your doorstep... At unbelievable prices!
A NEW WAY OF EVENT CATERING
Your party, your Tacos, your way... At unbelievable prices!